Our products include Garage Doors, Insulated Doors and Industrial Doors. More information on each can be found in the sections below.
Garage Doors
When your garage requires an attractive and solid roller door that is also easy on your budget, Roll-R-Doors have the perfect solution.
ROLLER GARAGE DOORS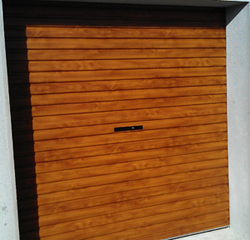 Made of galvanised steel with a hard wearing PVC based coating, the Roller Garage Door is great value for money and virtually maintenance-free. Every door is made to measure and comes in a stylish ribbed design with a choice of colours.
This door is installed behind the opening thus maximising the drive-through width and height of your garage. Strong aluminium guides are fitted to the brick work to allow the door to roll easily up and down. The door rolls vertically upwards without swinging our so you can park your car right up to the door and make full use of the space inside your garage.
These doors come with a 2 year warranty. Various colours of this garage door are available; please see below chart for details. Colours may differ slightly to those illustrated. If colour selection is critical, please contact us to see samples.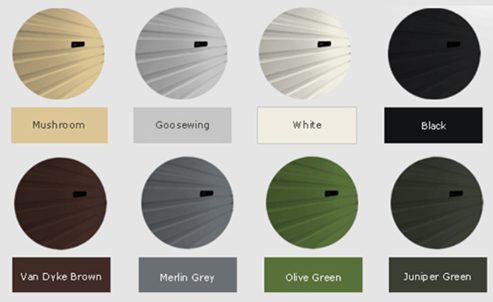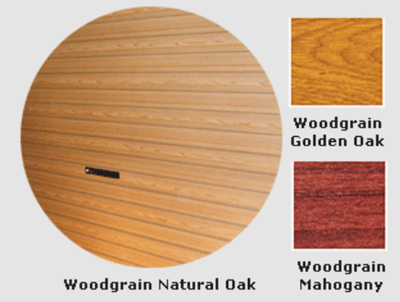 SECTIONAL GARAGE DOORS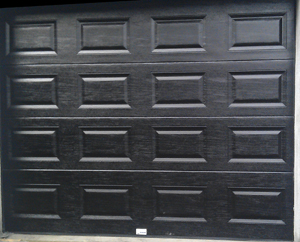 The Sectional panel garage door model was designed as a draught-proof, yet price competitive alternative to the roller garage doors.
The panel door slides back into your garage along tracks across the ceiling. However, the panel sections travel vertically so there is no out swing into your driveway allowing you to park right up to the door.
With every door 'made-to-measure', we have something to suit every requirement. Anti- pinch panel profiles provide protection from fingers becoming trapped in the joints of the door. Fingers are equally protected at the sides of the door tracks.
Choose from stock colours black, white, racing green, brown, golden oak or rosewood or get your door made to any RAL colour to match your house. These doors come with a 2 year warranty.
REMOTE CONTROL CONVENIENCE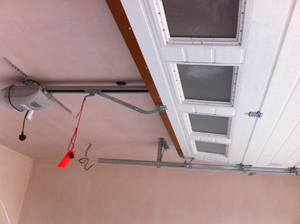 Roll-R-doors offer a broad range of remote control openers for all our garage doors both sectional and roller. Remote control garage doors offer convenient, reliable access to your garage. With a garage door opener, all it takes is a click of the remote and you're in your garage safe and dry, day after day.
Remote control automation can be fitted on new garage doors or can also be fitted after installation of the door. Two handset remotes and an internal transmitter are included.
Remote control automation increases security locking the door every time it closes. This system also includes a built-in courtesy light which illuminates when you open the door and an automatic reverse function for improved safety. In the event of a power failure, there is a manual override on electric doors enabling you to open/close your door manually.
All remote control automation systems come with a two year warranty for peace of mind.
INSULATED GARAGE DOORS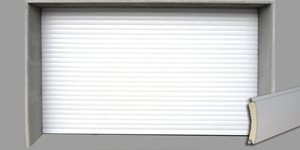 These insulated garage doors are stylish, high performance and are ideal for keeping the warm air in and the cold air out: the perfect solution if you use your garage for more than the car.
The 77mm laths interlock to provide a draught free curtain. They are made from strong durable pre-finished, foam filled aluminium sections and, because they come pre-installed with smooth running remote control operation, are effortless to operate.
These doors come with a 2 year warranty. Various colours of this insulated garage door are available; please see below chart for details. Colours may differ slightly to those illustrated. If colour selection is critical, please contact us to see samples.

INSULATED INDUSTRIAL DOOR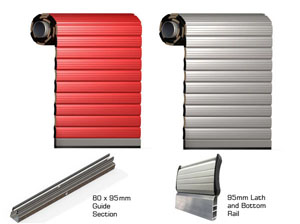 Our 95mm Industrial Insulated Roller Doors have been produced with a one piece Industrial lath, every aspect of this product has been carefully designed from the choice of material to the unique shape of the profile.
Made of plastisol coated steel this helps ensures long lifespan and very good ant scratch/wear properties. The design of our lath ensures that the profile rolls into a much smaller roll than other two piece laths, which is good news for applications where space is limited. 95mm side guides are also installed which have holes pre-punched and two plastic extruded brush carriers are pushed onto the profile to ensure a very quiet operation.
This industrial insulated roller door is available in a range of standard colours including Black, White and Juniper Green, for further information on colours please contact us. Pre-installed with smooth running remote control operation these insulated industrial soors are effortless to operate and come with a 2 year warranty.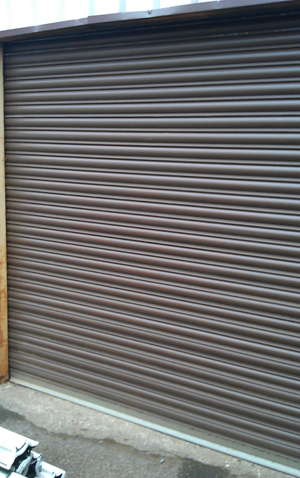 Here at Roll-R-doors, we know that your commercial garage door can take a beating. That's why we build quality, tough commercial doors to withstand the daily wear and tear of owning and operating a business.
We boast a complete selection of top rated and safety tested commercial and industrial roller doors. We provide a wide array of styles to meet your business needs, from insulated and non-insulated doors for external applications to high-performance, sectional-steel and fire-rated doors.
Roll-R-Doors commercial and industrial doors are the premier choice for durability, serviceability and hassle-free performance for your company. Our industrial heavy duty roller door is ideal for all types of buildings from farm sheds, commercial buildings and loading bays. The heavy duty door even looks well on domestic house garages providing homeowners with that extra security and peace of mind. Each and every one of our doors are tailor made to suit each individual opening/shed. Any size can be catered for – no job to big or too difficult!!
The doors are assembled with 75mm curved lath sections. This means that should part of the door be accidently damaged, the whole curtain does not have to be replaced – just the damaged area! Various gauges of galvanised steel are used ranging from 0.5 – 1.2mm. This is usually determined by the width and height of your door. However, any thickness of steel can be used if requested.
All doors are electric as standard with different grades of motors used depending on dimensions and weight of door. Different control options are available including push button, keyswitch and remote handset. All electric doors come equipped with a manual override system. In the event of a power failure, you will still be able to open/close your door. Should you have no power in the shed/garage; manual doors can be made on request.
Our industrial door is available in a galvanised steel finish or a large selection of PVC colour finishes stocked in house. Powder coating to any RAL colour is also available. The industrial door is usually fitted behind the opening on the inside of the building. However, different fixings can be used should there be limited room to each side or if you have a preference to suit your storage requirements. The roller door is low maintenance requiring only an occasional wipe clean. The guides may need to be oiled periodically.
SERVICING / MAINTENANCE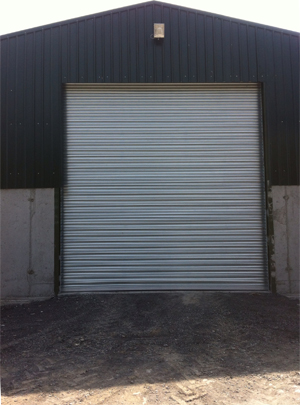 Servicing of these doors can also be carried out to ensure a quality standard is continued and your doors are at the highest standard for your business. Kevin is our servicer of our commercial doors with experience in doing this for a large number of companies. Kevin being the perfectionist that he is can then guarantee the highest standard of quality from this servicing.
All our commercial Doors are fitted with an automatic remote control and for businesses this option can also be quite beneficial as it can save time and hassle and as we all know "time is always scarce" nowadays anyway. We will also handle the installation and back it with expert service and warranty, with safety and security being our highest priority at all times.